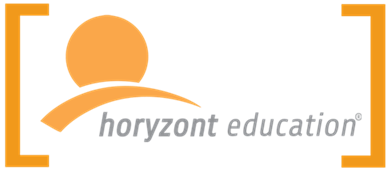 ---
NEW TRAINING
PRESENTATIONS IN FOREIGN LANGUAGE
FOR COMPANIES AND INDIVIDUALS
---
Employee development is a process that must be managed so that the money spent brings in real benefits. In the modern world you need to present and negotiate at a high level . You know how important it is to present your and your employees achievements. The best results and ideas translate into your success, if they are professionally presented.


Presentations training is conducted in two aspects aimed at two different results:
· Language training, based on our program that focuses on practicing expressions and structures used during business presentations. This training is for people who know the techniques of presentations and would only like to practice the language.

· Soft skills training in Polish or English that teaches how to present effectively.  This training introduces the participants to presentation structures. How to prepare and run a presentation, how to best create and use visuals, how to use voice and body language.


Depending on needs analysis and expected outcome, the topics of the training as well as training plan will be prepared to suit the client's needs.

- Language training - for those who can lead presentations in Polish and want to learn to do it freely in English (example) :
1. How do I start the presentation
2. How to present yourself and the topic of your presentation
3. How to develop topic
4. How to go from one part of the presentation to the next
5. How to finish the presentation
6. How to go to the question and answer session


-Soft skills training - for those who want to learn presentation techniques. The following is a sample theme. The content of the training is determined through a needs analysis:
1. Presentation layout - depending on the type of audience - the theory of the experiment, and the experiment of theory .
2. Preparation of presentation in Power Point - clear and effective slides.
3. using your voice - to obtain the desired results - to highlight the important moments of the presentation and avoid monotony.
4. body language - to build trust with the audience.
5. working with additional materials – how to prepare a professional presentation on paper and work with paper materials, so that these materials and the manner of their presentation convince the audience.


Both are in form of a workshop, during which the coach is focused on practicing what is most difficult for students and their problem areas - results are visible immediately after the training.

Training can be implemented in the form of :
½ day ( only an introduction to the topic )
1-day
2 days



Time and place of the course is agreed on during an individual consultation with the company.

More details are given during a free of charge and non-binding needs analysis.